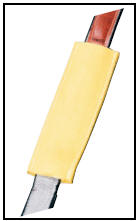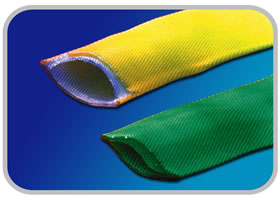 WEAR PROTECTION

The number one cause of synthetic sling failure is cutting. When slings are cut, property damage and personal injury or death can result. Wear pads can help to reduce this problem by acting as a buffer between the load edge and the sling.

Used with steel slings, wear pads help protect both sling and load from damage along points of contact.
Features, Advantages and Benefits
Promotes Safety
Helps prevent sling cutting that can cause property damage, personal injury or death.
Saves Money
Protects both sling and load from damage
Increases sling life
Inspection of Wear Pads
If pad is damaged, the sling may also be damaged. Inspect both thoroughly and check slings for:
Visible red core warning yarns
Cuts on the face or edge of webbing
Holes, tears, snags or crushed web
Signs of excessive abrasive wear
Broken or worn threads in the stitch patterns
Safe Operating Practices
The sliding of slings along a load edge is a major cause of cutting. Loads must be rigged to prevent this. We recommends that, prior to making a lift, the load be raised slightly, then lowered so that the wear pads can be inspected for damage. If pads show evidence of cutting, the lift should be tested again using different pad material.
While ordering with Round Slings, remember to confirm if you need Single Leg or Double Leg Sling Cover on your Sling.

We shall be always pleased to assist you for selection of suitable Wear Protection covers for your slings to save your slings from damage.