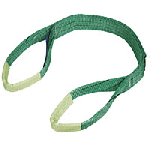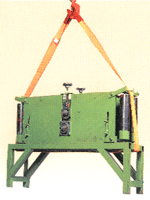 polyester webbing slings, double ply webbing slings, polyester round slings, webbing multi leg slings, webbing slings four layer, two path webbing slings, two layer webbing slings, web slings, polyester slings, nylon webbing slings, pp webbing slings, one way webbing slings
polyester webbing slings, double ply webbing slings, polyester round slings, webbing multi leg slings, webbing slings four layer, two path webbing slings, two layer webbing slings, web slings, polyester slings, nylon webbing slings, pp webbing slings, one way webbing slings
polyester webbing slings, double ply webbing slings, polyester round slings, webbing multi leg slings, webbing slings four layer, two path webbing slings, two layer webbing slings, web slings, polyester slings, nylon webbing slings, pp webbing slings, one way webbing slings
polyester webbing slings, double ply webbing slings, polyester round slings, webbing multi leg slings, webbing slings four layer, two path webbing slings, two layer webbing slings, web slings, polyester slings, nylon webbing slings, pp webbing slings, one way webbing slings
polyester webbing slings, double ply webbing slings, polyester round slings, webbing multi leg slings, webbing slings four layer, two path webbing slings, two layer webbing slings, web slings, polyester slings, nylon webbing slings, pp webbing slings, one way webbing slings
POLYESTER WEBBING SLINGS
Protherm offers Polyester Webbing slings, These Polyester Webbing slings are made from Hi Tenacity Polyester Webbing. These Polyester webbing slings are used in wide variety of Industrial applications. The table below shows the Lifting Capacities of Normal Double Layered Webbing Sling, Width & Color of the sling.
Colour
W.L.L

Straight Lift

*M=1

S.W.L.

Choked Lift

*M=0.8

S.W.L.

45 Lift

*M=1.8

S.W.L.

90 Lift

*M=1.4

Width

(mm)

Violet
1000
800
1800
1400
25
Green
2000
1600
3600
2800
50
Yellow
3000
2400
5400
4200
75
Grey
4000
3200
7200
5600
100
Red
5000
4000
9000
7000
125
Brown
6000
4800
10800
8400
150
Blue
8000
6400
14400
11200
200
Orange
10000
8000
18000
14000
250
Orange
12000
9600
21600
16800
300
The Polyetser Webbing slings offer following advantages over conventional Slings:
Does not Damage Smooth polished surface.

Does not Corrode unlink Conventional Metal slings.

Ideal for lifts in choker hitch of cylindrical objects.

Light in weight compared to wire / chains.

Has easily identifiable International colour code, with safe working Load printed on slings.

Safety factor 6:1 and 7:1.

Wears evenly as the sling is used along circumference length.

Since there is no metal to metal contact hence there is no danger of sparks
Polyester Webbing Slings are normally of following types"
- SINGLE PLY (SIMPLEX) POLYESTER WEBBING SLINGS - These slings are made with single layer of webbing, these slings offer wider lifting surface, However these are used rarely with objects with smooth surface, as the thickness is sling is very less.
- DOUBLE LAYER (DUPLEX) POLYETSER WEBBING SLINGS - These slings are made with two layer of webbing. This type of sling is normally used for lifting applications.
- FOUR LAYER (QUAD) POLYETSER WEBBING SLINGS - These slings are made with Four layer of Polyester webbing. This type of sling is available for Higher Lifting Capacities.
- WIDE SLING - These sling are made with using Polyetser webbings side by side to offer wider load bearing surfaces.
- WEBBING ENDLESS ROUNDSLING - These are made from webbing in endless form.
TO PROTECT SLINGS FROM WEAR AND CUTS FROM SHARP & ABRASIVE LOADS, WEAR PROTECTION SLEEVES ARE USED. CLICK HERE FOR MORE ON WEAR PROTECTION
---